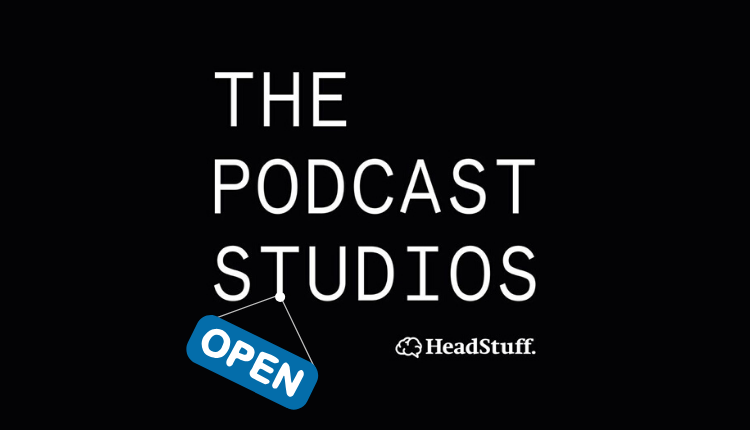 Safely Returning To Recording In The Podcast Studios
The Podcast Studios are back open for business from Monday June 22nd. Here's what we are doing to make it as safe as possible for you and the rest of our clients to return to our studios and how you can help too.
Email us at [email protected] for any questions or bookings.
Steps we are taking to keep you safe:
Limited access to the studio:
We are currently working with a reduced number of staff on site, and allowing employees to work remotely where possible.

We are operating a strict 'by appointment only' policy and implementing a staggered entry and exit protocol.

As well as this, a new 'Record and Go' policy will be in place, minimising any unnecessary hanging around in the cafe area.

We will only be using one studio at a time to minimise the number of people in the building.

During this time podcast recordings can have up to a maximum of four speakers (for example one host and three guests max.)

Cash will no longer be handled at the premises, but contactless, card and prepayment will be possible.
Keep your distance where possible:
We have reconfigured our workspaces to allow for a 2 meter distance as per government guidelines.

There is a no hugging/handshaking/high-fiving policy in place at the studios.

There will be reduced seating in the Waiting Area, and limited capacity in our recording pods.
Deep cleaning:
We are increasing both the frequency and the depth of the cleaning services in our studios.

We will be doing regular cleaning during the day, wiping down studios, keypads, doorknobs, light switches, table and counter surfaces, bathrooms, etc.

We are also sterilising the microphone foam heads after each use, and disinfecting the microphones.

Hand sanitizer is available at visible hotspots, and there is hot water and soap available in the bathrooms and kitchen.

Our team are using good hygiene practices, including frequent handwashing.
Contact Tracing:
A sign-in sheet at the entrance must be filled in by every visitor to The Podcast Studios for contact tracing purposes as well as a health declaration form. These will be kept on file for the required amount of time and then destroyed as per GDPR guidelines.
So, what can you do?
Bring your own refillable water bottle and tea/coffee cup with you.

Bring your own pen.

If you are feeling unwell, please stay home and we can reschedule your visit.
NOTE: If you are having flu-like symptoms, such as fever, chills, muscle aches, difficulty breathing, recent cough, headache, sore throat or a sudden loss of taste or smell shortness of breath, please contact your GP